Selected Comté from Marcel Petite
Unlike most Comté imported to the U.S., we choose our wheels based on a flavor, not on age or price. We take into account the time the cheese travels so it comes to you tasting like it should. The Comté we select from Marcel Petite's Fort St. Antoine aging cave will arrive at a point of ripeness where all the cheese's beguiling flavors have come to life. Aromas of hazelnuts, fried onions and spring berries shine over an undercurrent of cut grass, wet earth, and straw. There is a humble, everyday perfection in these wheels; herbaceous and fruity, and kissed with deep, heavy cream. This is a cheese for eaters, it has you always reaching for more.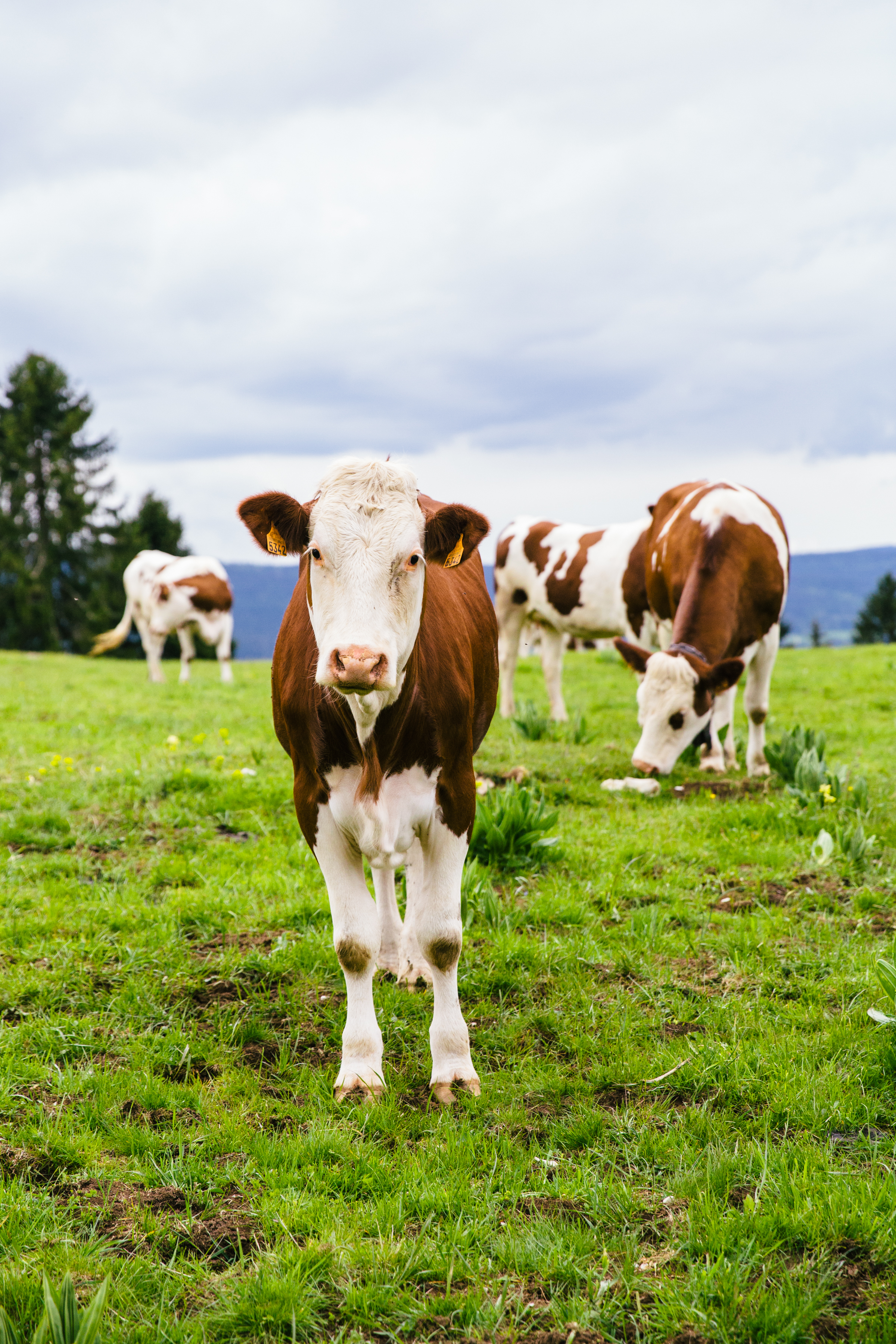 What's the difference?
Comté and Gruyère are very similar cheeses: the same size, the same shape, the same look. Until recently Comté was even called Gruyère de Comté. They are in the same family but more like cousins than siblings. There are two key differences.
One is the breed of cow. Comté comes from Montbéliarde, Gruyère from Fribourgeois, AKA Holsteins.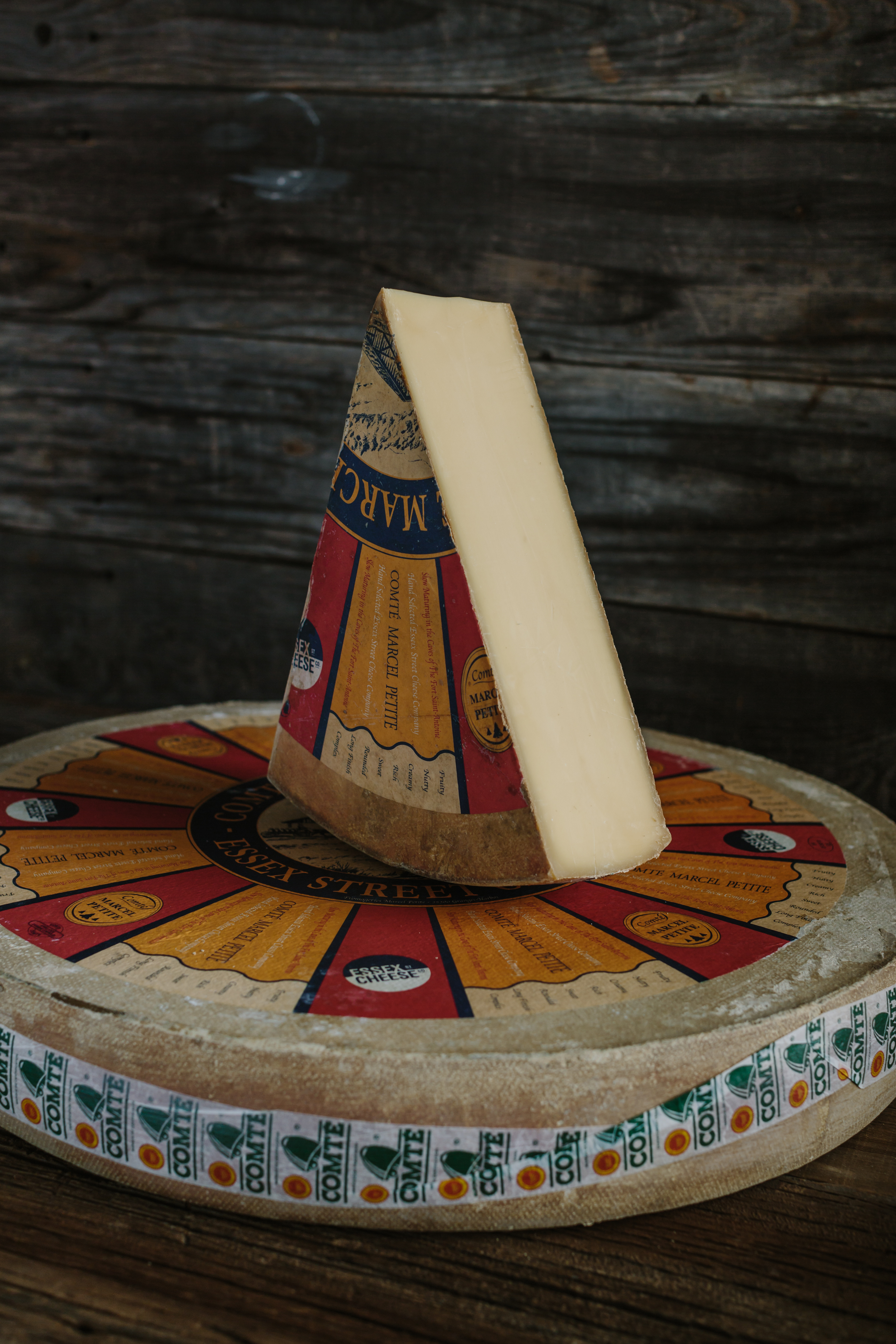 The second is the wash. Comté is rubbed with dry salt, Gruyère is immersed in brine.
That, combined with a slightly different make recipe, creates two rather differently flavored cheeses. While Gruyère emphasizes sweetness and strength. Comté is more savory, more subtle.
Jason Hinds and his London-based partner, Dominic Coyte, travel to Marcel Petite's caves at Fort St. Antoine every six weeks to taste with the Chef du Cave, Claude Querry, pictured. They select wheels using the approach both perfected at their cheese alma mater, Neal's Yard Dairy. Taste, record, repeat. They're selecting not just for flavor, but flavor that lasts, as the wheel travels across the ocean.
Marcel Petite's Fort St. Antonie is renowned as the aging vault for much of France's best Comté. It's a temple of cheese, an underground fort housing over a hundred thousand wheels of cheese. We're not the only importer sourcing Comté from this location. But no other importer comes to taste at all, let alone ten times per year. No other importer gets cheeses that are as consistent, as balanced, and as deeply flavored.
Chef du Cave Claude Querry
Selection Dominic Coyte and Jason Hinds
Unpasteurized cow's milk
Cow breed Montbéliarde
Summer milk Comté sold April through January
Winter milk Comté sold February through March
Wheels sold as 75 lbs whole, 18 lbs quarters, 9 lbs eighths